INGRID PEARS MBE International Glass Artist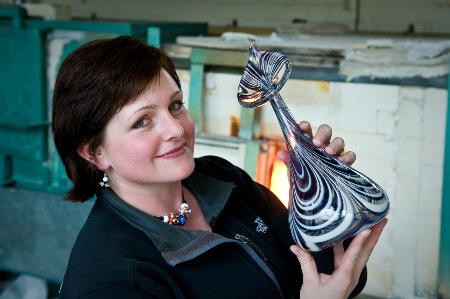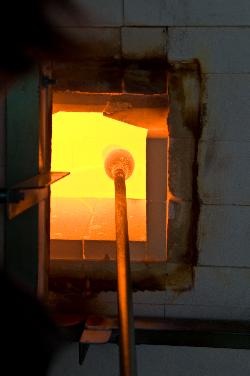 INGRID PEARS MBE
PORTFOLIO &
SIGNATURE STYLE GLASS

Ingrid designs and makes bespoke studio glass. Ingrid creates each piece individually using the finest crystal glass. Precious metals and oxides are used to achieve the rich vibrant colours and purity of design which is associated with the name 'Ingrid Pears'.

Peoples own experiences and life journeys are also used as inspiration, from their own personal experiences happy or sad . Pieces are created as works of art, including bespoke art for Galleries, Weddings and Memorials. Many pieces of glass art find themselves in many private and public collections across the globe.

Ingrid Pears MBE has been working with glass for many years now, her passion began whilst studying for a diploma in Art & Design where ingrid found glass a totally new exciting medium for her to work in. Ingrid undertook an honours degree and graduated in 1998 from Middlesex University, London. with a BA(Hons) Degree in 3D Design, specialising in Glass. Later that year Ingrid won a Scholarship from the Worshipful Company of Glass Sellers of London, which allowed Ingrid to study postgraduate Glass Techniques and Technology at the International Glass Centre, West Midlands.

Ingrid went on to win The Frederick Stuart Memorial Award 1999 for the 'best blown piece of glass' that year. In year 2001 Ingrid continued her success and won the Craftsman Magazine Award at the British Craft Trade Fair. Since then Ingrid has achieved shortlistings for UK Trade & Investment 'International Business Awards 2008 & 2009' for her contribution to work invested inward into India and 'The Nottinghamshire Creative Business Awards 2009' for 'Project India' In 2010 Ingrid was a winner and a finalist in the UK Trade & Investment International Business Awards for 'Young Exporter 2010' (finalist) and WINNER of 'Established Exporter to India 2010' as part of the BRIC category Brazil, Russia, India & China. In 2013 Ingrid is shortlisted for FIRST WOMEN AWARDS 2013 in June, hosted by the CBI and Real Business For the manufacturing category.

In 2012 Ingrid was awarded an MBE by the Queen in the New Year Honours List.

Ingrid Pears-Hot Glass Studio not only produce unique and limited edition pieces of glass which can be viewed here: Portfolio & Signature Style Glass but also offer courses in glass as well as ranges purposely made for corporate giftware, commemoratives, anniversaries, long service awards, memorials, restoration and Jewellery. Ingrid Pears MBE exhibits Nationally and Internationally in galleries, stores, private and public collections.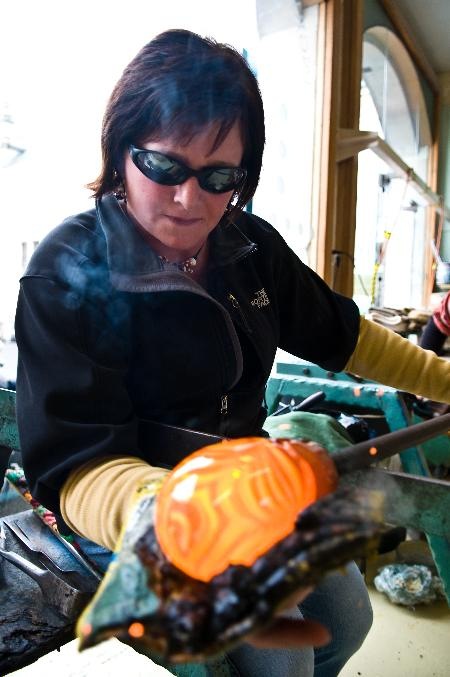 Ingrid shaping the hot molten glass (1100 degrees celcius!) The molten glass floats on a bed of steam on top of the newspaper.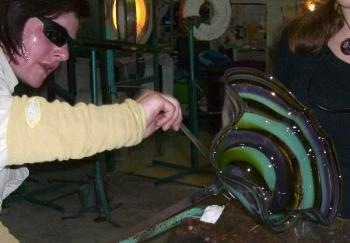 Ingrid....'glowing' in her studio - taking a hot (thousand degree celcius) bowl off of the iron ready to be annealed. This piece was created for the TATA group.

TATA Beverages Worldwide, (commissioned this unique work of art).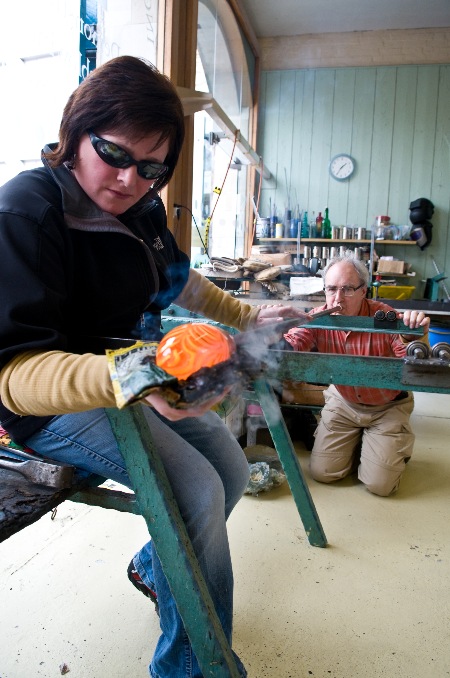 Ingrid at work in her studio at Thoresby Park, helped along by Mike Dixon.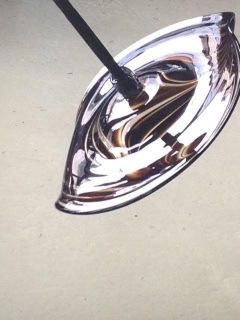 Photograph by Olly Brown 2015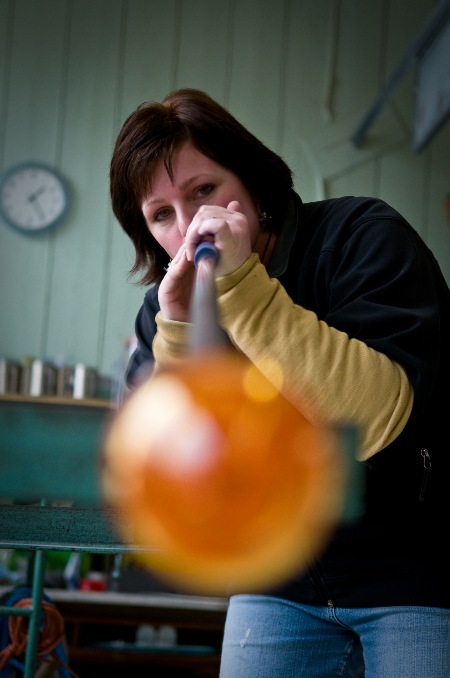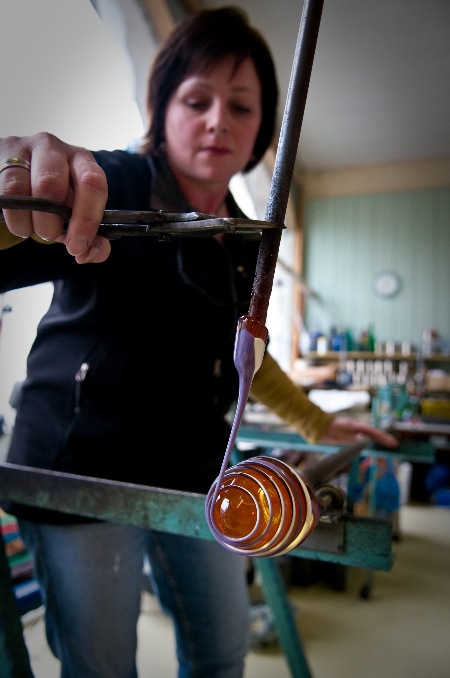 Interconnections' The way every object, body and entity depends on another facinates me. For example the way people depend on each other for support in times of need seems to be a driving force in my work. I wanted and continue to explore these bonds through my work so that the glass holds another piece, relying on another for its support and strength, whether that express' a physical or emotional bias. The connections between each piece of glass are significant, as they are expressions of a relationship, whether it is between one rock and another or mother and child, brother and sister, lovers and families as a whole. I specialize in creating pieces that have a meaning behind them, often with cut and polished edges that connect together. I enjoy working with people to develop pieces of glass personal to themselves from their own life experiences. Glass is an extremely versatile and tactile material in its molten state. To experience the magic of glass it needs to be held to feel its beauty. As well as creating pieces with meaning.

I like to work with clients on special pieces designing them in pen and inks first and then experimenting in the molten glass to produce the final piece.