Singapore & Malaysia

Ingrid Pears started 2015 in style with a British High Commission Trade Mission to Singapore and Malaysia. Ingrid followed trade links to South East Asia to successfully secure commissions and stores to take her bespoke design led glassware. After an extensive research project in 2010 as part of UK Trade & Investments Gateway to Global Growth programme, Ingrid felt the need to follow up the immense networking opportunity and grow her business in the ASEAN (Association of South East Asia Nations) markets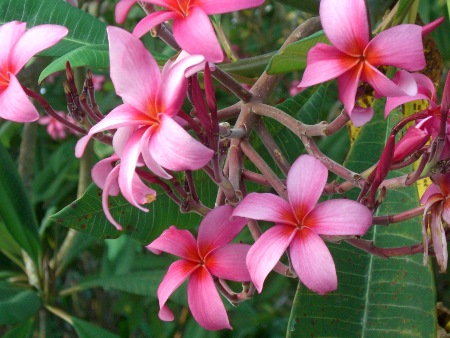 Singapore welcomes Ingrid Pears into a world of immense possibilities, where people, technology and ideas converge to create great value for her business.

Located at a geographical vantage point, Singapore attracts global businesses and is seamlessly connected to almost every part of the world.

An amalgamation of cultures, robust commerce, leisure and lifestyles, visitors will be enriched by the vibrant exchange of knowledge in this fertile business ecosystem.

Being at the right place at the right time can spell success for your business. Ingrid Pears knows this only too well when she was offered the opportunity to promote and sell her glass designs in Singapore by British Airways and UK Trade & Investment. "I constantly look for business opportunities for myself to promote my glass pieces and enrich peoples knowledge of this amazing molten material. I spend many hours per month attending business networking events in the UK and overseas developing links with people and business. I believe word of mouth is the best form of advertising - My customers advertise my work...I let my designs speak for themselves. I have found myself in many 'lucky' positions from creating awards for Bollywood to a piece for His Holiness the Dalai Lama....I believe we all create our own luck and success "

Founded as a British trading colony in 1819, Singapore joined Malaysia in 1963, but withdrew two years later and became independent. It subsequently became one of the world's most prosperous countries, with strong international trading links (its port is one of the world's busiest) and with per capita GDP above that of the leading nations of Western Europe. From the rich vibrant colours of the orchids in the Botantic gardens to the green palm trees that line the roads...Singapore is a vibrant, cosmopolitan city that never sleeps. It is going to be one 'Ingrid Pears Hot Glass Studios - Uk' new selling venues.

It is possible for Ingrid and other businesses to expand their networks by connecting with the more than 7,000 multinational companies and gain entry to the fast-growing Asian markets and beyond. And there's no better time than now. With Singapore's excellent location and strategic trade links, abundant prospects and opportunities for knowledge exchange are all within reach. Ingrid has spent her time in Singapore and Malaysia creating buinsess opportunities to start selling a range of her unique design led glass pieces for the corporate market for the purpose of awards, giftware and art for the boardrooms. Ingrid is also developing ranges for the private market through galleries, stores and interior designers, all for the purpose of art and decoration.

Singapore possesses incomparable strengths in key industries that include Information and Communication Technology, Electronics and Precision Engineering, Aviation, and Banking and Finance among others. Increased attention has been given by the government to research and development for emerging industries including Digital Media and Environmental Technology. As a result, Singapore paves the way for potentially high growth avenues and opportunities for business. In Ingrid's case there are very few outlets selling glass in Singapore and creates a wealth of opportunity for Ingrid to secure outlets to promote and sell in as this a fast growing area. This includes business and private clients to work with. Glass is a very niche market, however it is an emerging market with glass being seen as very fashionable and a high value art source now.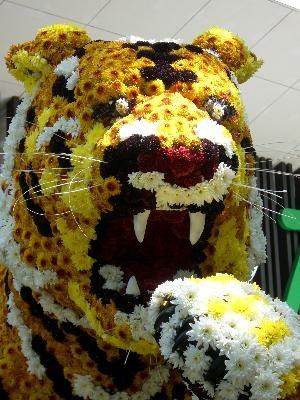 This vantage position, coupled with a Pro-business environment and a skilled workforce draw a convergence of industry experts and professionals to do business and conduct research, providing Ingrid's organisation with numerous and invaluable networking and business opportunities. Simply put, all the right ingredients are in Singapore for business events and organisations of all industries to be motivated, enriched and successful.

Ranked the Top Convention City in Asia for 23 consecutive years by the Union of International Associations (2005) and the World's 3rd Top Convention City by the International Congress and Convention Association (2006), Singapore continually attracts high-profile international business events. This includes the 117th International Olympic Committee Session and the 2006 Annual Meetings of the Boards of Governors of the International Monetary Fund and the World Bank Group.

Singapore is continually reinventing herself. Already equipped with world-class convention and exhibition facilities and accommodation, event organisers will have even more choices now with the completion of the Marina Bay Sands in 2009 – one of two Integrated Resorts in Singapore.

Singapore is a dynamic city - rich in contrast and colour but with a harmonious blend of cultures, cuisines, arts and architecture. Singapore welcomes Ingrid's unique glass art to this ever growing City.