CANADA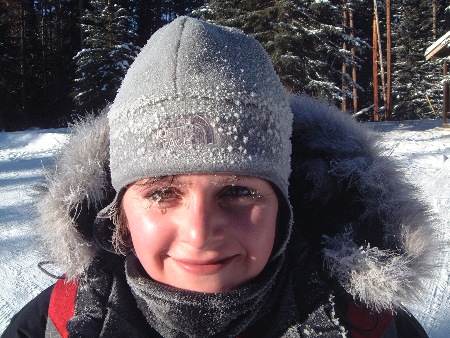 Ingrid Pears has travelled extensively in Canada and is inspired by the dramatic scenery of frozen lakes to the Rocky mountains. Each magnificant place visited inspires new glass designs, each made by Ingrid at her studio by the roaring furnace. Each year Ingrid spends time exploring business opportunities to create links with the UK and Canada.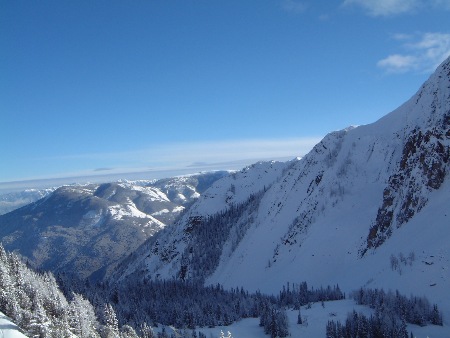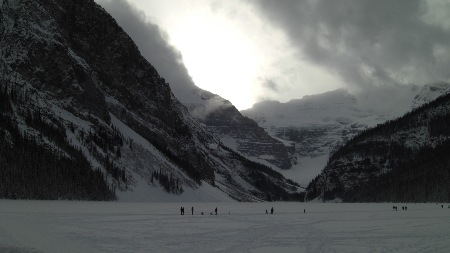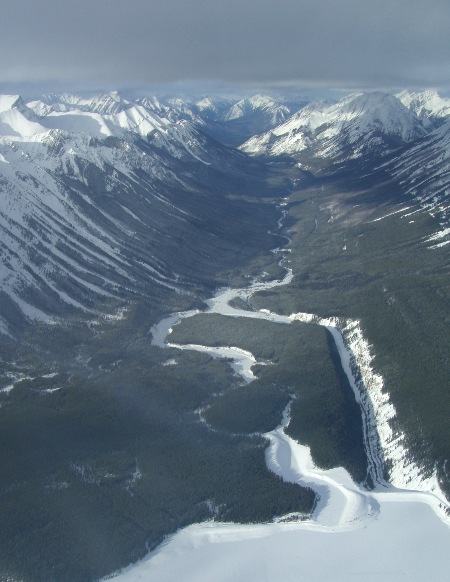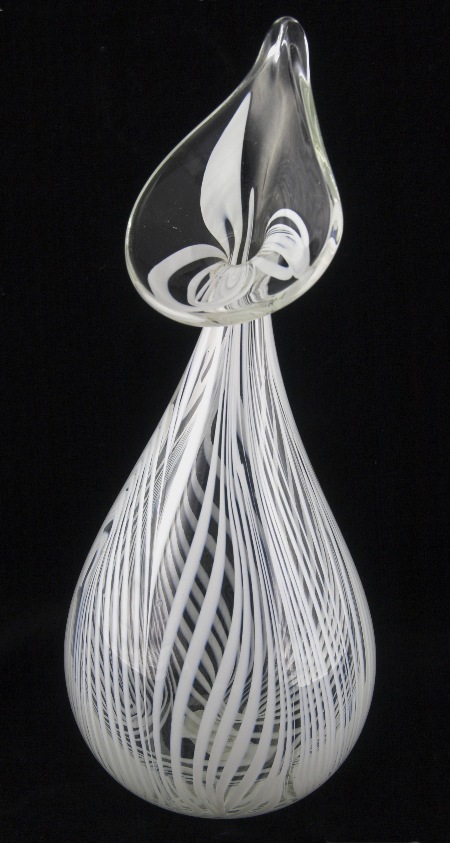 Vase inspired by the dramatic scenery of the Rocky Mountains, the striations in the rocks shown as stripes created by a Venician technique where the white glass is wrapped around the clear glass bubble before being blown into a vase then the white colour is dragged up and down the piece (similar to dragging the icing on a cake, feathering)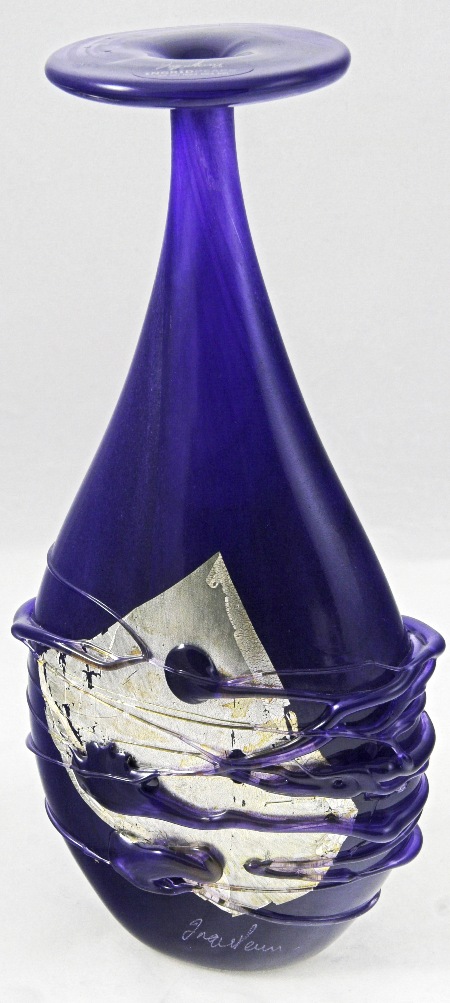 Rich dramatic vase inspired by the Rocky Mountains, in laid with silver in essence of the frozen peaks.