INDIA & HIMALAYAS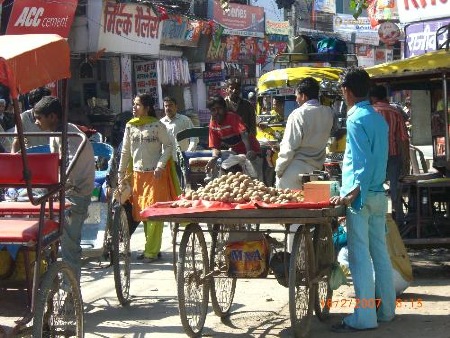 India is one of our largest markets and currently we export 40% of our turnover to India. We work mainly with The British High Commission and private individuals to create unique pieces of glass that are for purely 'art' purposes and also award pieces for businesses.There is such a wealth of colour and experiences to be had in India and the buzz of the place brushes off to influence glass designs by Ingrid Pears.

PROJECT INDIA 2009 - statement by Ingrid Pears Glass Designer/Maker

In 2006 I was offered the opportunity to take part in a UKTI Trade Mission to Mumbai. I went specifically in search of a new market. I was told before going that it was a hard market to get into especially for a creative business and that I would not come back with any orders on my first visit, but instead I went home with many! I got a taste of Indian culture and loved the experience so much so that I decided to concentrate over the next few years on creating export opportunities to go back to India which is where my true 'project India' really began in 2008.

Whilst at the British High Commissioners Reception I met a Bollywood film Director, which set the ball rolling. I was invited to create some awards for 'Bollywood'. This was my first lucky break in India. People seemed to be excitedly interested in my unique glass pieces which I create at my studio in Thoresby Park, Nottinghamshire.

In 2008 my mission was to find a market for my design led glass amongst high end individuals in order to increase my turnover and up my design profile, as well inspire my work and feed my soul.

I started creating one-off designs inspired by travelling around the world making glass, showing the richness of colour and fluid shapes to represent the culture, people and vistas. I spent twenty four months designing, researching and experimenting and secured a commission in Mumbai working with Prince Andrew His Royal Highness the Duke of York. After these experiences I felt ready for my own export mission 'Project India 2008'.

I met with many private individuals and businesses in Mumbai and Delhi showing my portfolio of glass. I was also invited to travel with a British Doctor. From the foot hills we went high into the Himalayas over rough terrain, along the river Ganges, past many lakes on long winding roads for sixteen hours at a time. Driving on cliff edges with nothing below, with our lives in the balance in search of inspiration and the chance to create glass for a pilgrim resting place close to Dharamsala (Dalai Lamas village). Little did I know that I would be chosen by Nottinghamshire County Council to design and make a unique piece of glass for his holiness the Dalai Lama in July 2008. In the September I continued my business success winning the contract to make the India Business Awards in Mumbai for the British High Commission and a further business trip to the Himalayas was undertaken.

Personally the glass I have undertaken in India has been inspiring, character building, and life changing. Businesswise I now export 40% to India.

Environmental sustainability is also a great consideration in my business practice as a glassblower, as its a high fuel product and therefore I feel an obligation to the worlds future to try and lower our carbon footprint. Through my own work I like to create fair trade opportunities and a greener practice using 40% energy saving furnaces built by myself and our waste glass recycled by students.

Overall 'Project India' has not only given me the wings to fly in business and grow my soul but it has also put Nottinghamshire on the map, as I continue to have high profile visitors from India and all over the world to visit me in my humble studio at Thoresby park, which is also good for local tourism.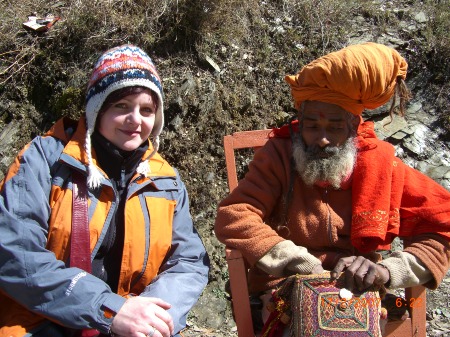 Ingrid out walking in the Himalayas one Sunday afternoon stumbles into a holy man.....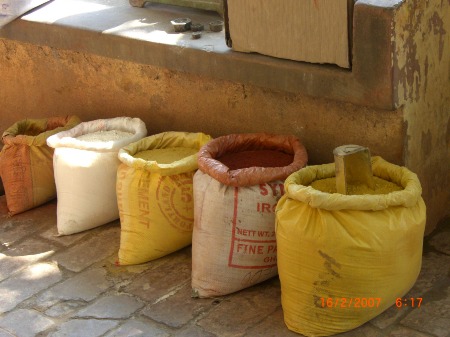 There is such a wealth of colour in India, this shot of sand taken outside of a builders merchant, Shimla Himachal Predesh.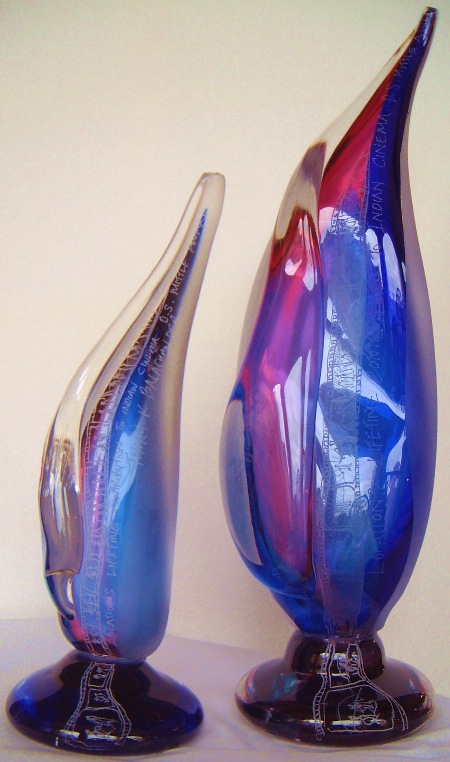 In 2006, Ingrid Pears undertook a trade mission to Mumbai India. At a British High Commission reception evening Ingrid met a Bollywood Director and secured the deal to make award pieces for the Bollywood film Industry. Awards (above) made in sari blue and ruby crystal glass in laid with diamonds to the top.

British High Commission Reception - Mumbai India (below)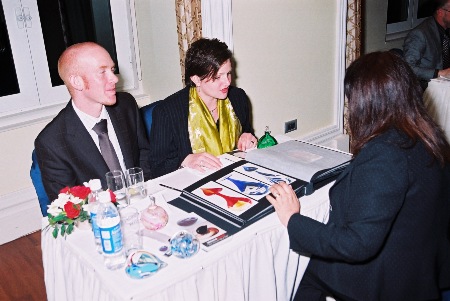 Ingrid Pears and Neil Perry showing the 'Ingrid Pears collection' in Mumbai, India. Ingrid secured the contract to make the India Business Awards at this reception evening, which allowed her to work along side the British Deputy High Commissioner Vicky Treadell and His Royal Highness Prince Andrew the Duke of York.

UKTI INDIA BUSINESS AWARDS were instituted by the UK Trade & Investment at the behest of Prime Minister Tony Blair in September 2005. UK Trade & Investment India Business Awards recognise and celebrate UK–India business partnership, specifically in terms of inward investment, collaborative business partnership, entrepreneurship and innovation.

Below: UKTI INDIA BUSINESS AWARDS made in finest crystal in gold and red colours in laid with gold and silver.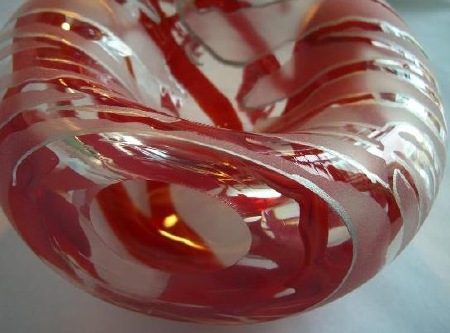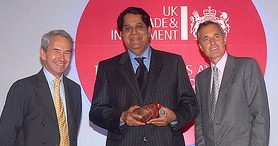 UKTI AWARDS 2008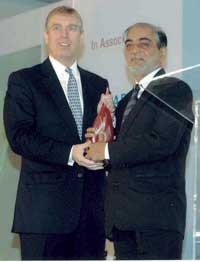 Tech Mahindra bags 'Business Partnership of The Year' Award. Glass awards made by Ingrid Pears presented by His Royal Highness Prince Andrew


Mr. Sujit Baksi, President Corporate Affairs, Tech Mahindra receives the 'Business Partnership of The Year' Award from His Royal Highness, Prince Andrew, The Duke of York.Tech Mahindra won the first 'UK Trade & Investment India Business Awards 2006' in the coveted 'Business Partnership of The Year Award' category.



India Business Award